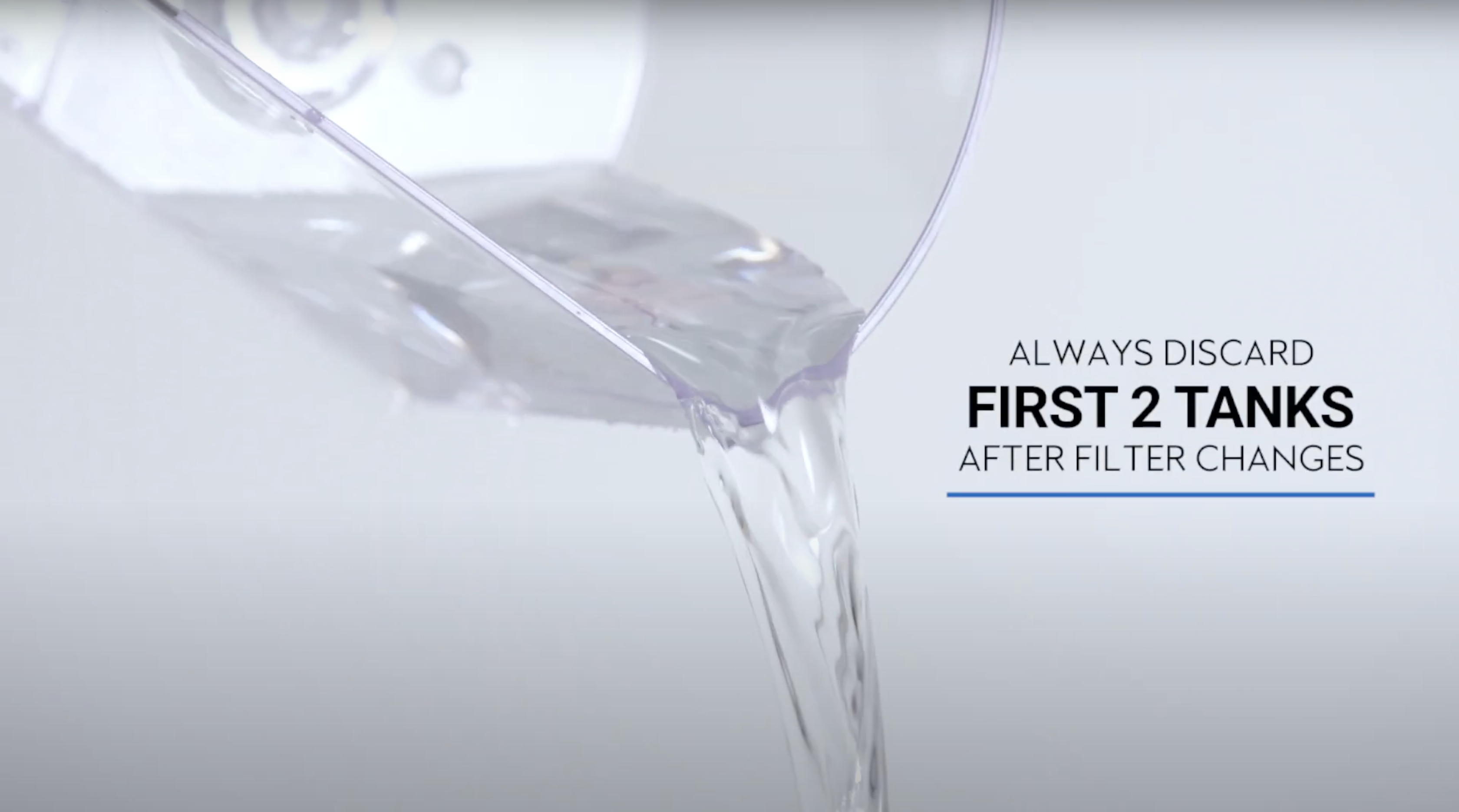 You'll need to run two full tank cycles after filter replacements.
Here are some helpful hints to keep your unit running at optimal levels:
EMPTY WATER FROM BOTH TANKS. Don't simply "top-off" the water in the tap tank with more water. Make sure to empty the tanks each time.
REFILL TAP TANK, and place both tanks back on your AquaTru.
Please Note

:
New filters take time to become saturated and properly filter the water when first installed. The first cycle may take longer than the normal 10-15 filtering time for 1 gallon of water.
You may notice bubbles or even cloudiness in the tap water tank. This is simply trapped air from the filters escaping and may be experienced during each use.
You may also notice some black cloudiness in your tap water tank within the first two tanks being filtered. Loose carbon dust from your new Pre-Filter or VOC Filter can release into the water as the filter fully saturates.